2019 Digital Health Summit | DAY 1
Tuesday, January 8
2019 Digital Health Summit | DAY 2
Wednesday, January 9
9:00-11:30 AM | Health Giants: Step Inside the C-Suite
The health revolution is here. Stable growth, astounding technology, expanded patient options and a giant shift in retail are just some of the changes we're living. Discover how today's most impressive companies are adapting and prospering straight from the C-Suite.
Welcome to day two of the 10th Annual Digital Health Summit at CES. Anticipate another day filled with informative and highly-compelling discussions from top experts in digital health, healthcare, technology, journalism and more.
Session description coming soon. 
In today's digital age, an abundance of resources provide us with unprecedented insights into our health—from smart watches and trackers to sensors and apps. Despite the wealth of information available, actually changing our behavior to maximize the data at our fingertips has become a complex challenge. How to overcome this roadblock continues to raise questions as it remains at the forefront of initiative.
How do we create even more hyper-personalized health technology solutions that continuously engage consumers? How can we integrate the latest advancements in technology, such as artificial intelligence, to make solutions even smarter while also augmenting consumers' capabilities?
Hear first-hand how global health technology company Philips is reframing this industry-wide barrier using a refreshed take on their design principles. Sean Carney, Philips' Chief Design Officer, will elaborate on how their team of experts have created seamless experiences for consumers and medical professionals that extend well-beyond performance and functionality, further engaging and motivating users to achieve more consistent use.
Special Guest: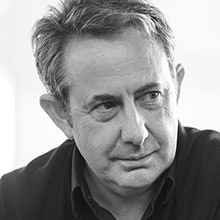 Chief Design Officer
Royal Philips
Session description coming soon.
Moderator:
Health Economist, Advisor, Trend Weaver
THINK-Health and Health Populi blog
Speaker:
President
Aetna
Did you take too much advantage of Las Vegas' nightlife perhaps? Have a minor headache that just won't go away? Well it's lucky for you that we have some coffee ready for you! Grab yourself a cup because, as you know, coffee contains caffeine which happens to brilliant at relieving your headache. Oh, and while your there filling up, introduce yourself to someone new. You'll be surprised who you might meet.
11:30 AM-12:30 PM | The Unstoppable Surge of Healthcare in Retail
Healthcare is taking retail on a wild ride. Big-box retailers are jumping into this meeting-of-markets, and other companies will follow. Retailer "newcomers" are helping consumers bypass traditional healthcare channels to acquire the tools they need, including hearing aids and orthodontics.
1:00-2:55 PM | A Brain and Mental Health Crises Intervention
With suicides making year-round headlines and skyrocketing Alzheimer's rates, everything's not okay with our state of mind. But it's far from hopeless. Digital innovators have developed life-saving therapeutics and other wonders helping those suffering from these and other tragic conditions.
It affects 1 in 10 Americans over 65. It ravages both mind and body. It is terminal. Alzheimer's disease is arguably the greatest health care challenge of the present era, as well as the nation's largest, looming financial sinkhole. Costs to taxpayers could rise as high as $1 trillion by 2030, from an already eye-watering $277 billion today.
In our relentless pursuit to discover a cure to this awful disease, pharma continues to fall short with no promising path to success. So it's no surprise that technology is rising to the challenge. With technology being so instrumental in so many facets of healthcare, how will it confront this disease head-on?
This timely and critical discussion brings together some of today's most successful technology innovators making massive impacts in the treatment and management of this daunting disease. Addressing some of Alzheimer's greatest points of pain are their inventions, including the first FDA-approved digital therapeutic for Alzheimer's, a VR-enabled learning system for caregiving, a life-like robotic pet to help those living with cognitive decline, and a transformative care management solution that addresses the professional care team, the family caregivers and the patient.
Leading this discussion is our special guest, Richard Lui, recognized not only for his career as a Journalist and News Anchor for MSNBC and NBC; but also as a notable speaker on the topic of caregiving, who shares his own insights and personal journey in caring for his father suffering with Dementia. Please join us for this moving, impactful and newsworthy conversation.
Session description coming soon.
Moderator:
Chairman and Chief Curator
CNS Summit
Speaker:
Chief Commercial Officer
Click Therapeutics
Chief Medical Officer
Brain Power
We've heard all the statistics—the elderly population within the US is anticipated to increase by 80 percent over the next 25 years, placing a massive burden on our healthcare system and an unprecedented need to address the growing concerns with this most vulnerable segment of our population.
And while innovators have moved forward to deliver solutions, the dawn of voice-tech and AI will be an unquestionable gamechanger as the combined technologies promise to upset the vicious cycle that seniors face: healthcare issues that lead to extreme isolation, causing depression and compounding health issues.
Led by FeibusTech's CEO and USA Today contributor, Mike Feibus, this eye-opening discussion will address how today's most groundbreaking tech has the power to prevent a senior's health crisis by providing proactive data to both patients and caregivers, while also tackling the imperative issue of isolation.
Moderator:
Technology Columnist for USA TODAY and CIO Magazine; President and Principal Analyst
FeibusTech
Speakers:
CEO
MobileHelp
Originally launched at CES' Digital Health Summit in 2014, Muse® quickly became the world's bestselling consumer neurotechnology device. As a neuroadaptive brain-computer interface, they've empowered people around the world to improve their understanding of their own brains, and access techniques and tools to improve their brain health.
Now in 2019, Muse® is back— pushing the boundaries of neurotechnology yet again. By integrating AI, biometrics and informatics specifically developed for large-scale brain data into their latest technology development, they're enabling consumers to achieve peak brain performance through an improved relationship with their bodies and minds.
And the benefits extend well beyond the consumer. Scientifically validated brain data metrics are being taken out of the lab and enabling athletes, scientists, clinicians and hackers the ability to apply this radical research to real-world neuroscience, teaching, and learning.
Witness the future of consumer-accessible neurotechnology live from our stage as Muse® returns for a session that may just actually blow your mind!
Speakers:
Co-Founder & CTO
Muse® by Interaxon Inc.
Chief Scientist and VP Regulatory Affairs
Muse® by Interaxon Inc.
2:55-3:15 PM | From Deep Space to Deep Health
The frontiers of healthcare are expanding yet again, and the boundaries are limitless as we venture to outer space with one of the nations most elite organizations – NASA. Discover how the findings from space exploration are being leveraged to uncover new methods to mitigate some of healthcare's greatest challenges, including incurable diseases like arthritis and osteoporosis.
The colossal transformation of healthcare and its relationship with technology is continuing to break boundaries in its exploration of new and exciting territories, including the most extreme one yet—outer space!
On the frontlines of medicine is Dr. Aenor Sawyer, NASA's Chief Health Innovation Officer for the Translational Research Institute for Space Health, leading us in this riveting conversation showcasing how an extreme environment such as outer space effects the human body, and how that information can be leveraged to make astronomical advancements in healthcare.
Bringing to the conversation his profound experiences as a NASA Astronaut, and as Senator John Glenn's physician, is current tech entrepreneur Scott Parazynski. As a veteran of 5 space shuttle flights and 7 spacewalks, listen closely as he shares insights to his exploration of the parallels that exist between outer space and healthcare, and the gravity that this research will have in producing new real-world solutions.
Special Guests:
CEO
Fluidity Technologies
Director, UCSF Skeletal Health Service; Health Innovation & Technology in Ortho (HITO), UCSF Dept Orthopaedic Surgery; Chief Health Innovation Officer, Translational Research Institute for Space Health
Translational Research Institute for Space Health, a NASA-funded Program
It's time for that highly critical time in the day where you get out of your seats to get that blood flow going, you grab that "pick-me-up" you need for energy, and you introduce yourself to that one person you've been dying to chat with the entire Summit. From now until our party at the end of the day, we'll be showcasing some of today's most impactful technologies so your brains need to be tip-top so you can take it all in!
3:30-5:00 PM | Which Technologies Will Fuel Healthcare's Future? (Part 2)
In part two of this series, we've invited the who's who of digital health to reveal the promising future of blockchain, digital therapeutics, ingestibles, robotics and sensors. Witness the future as they reveal the breakthroughs that deserve the center-stage spotlight.